Non-Invasive Fat Reduction Treatment For Dramatic Results
Experience a fat reduction procedure designed to target stubborn fat with Fontana Tightsculpting, a safe, quick and non-surgical laser treatment.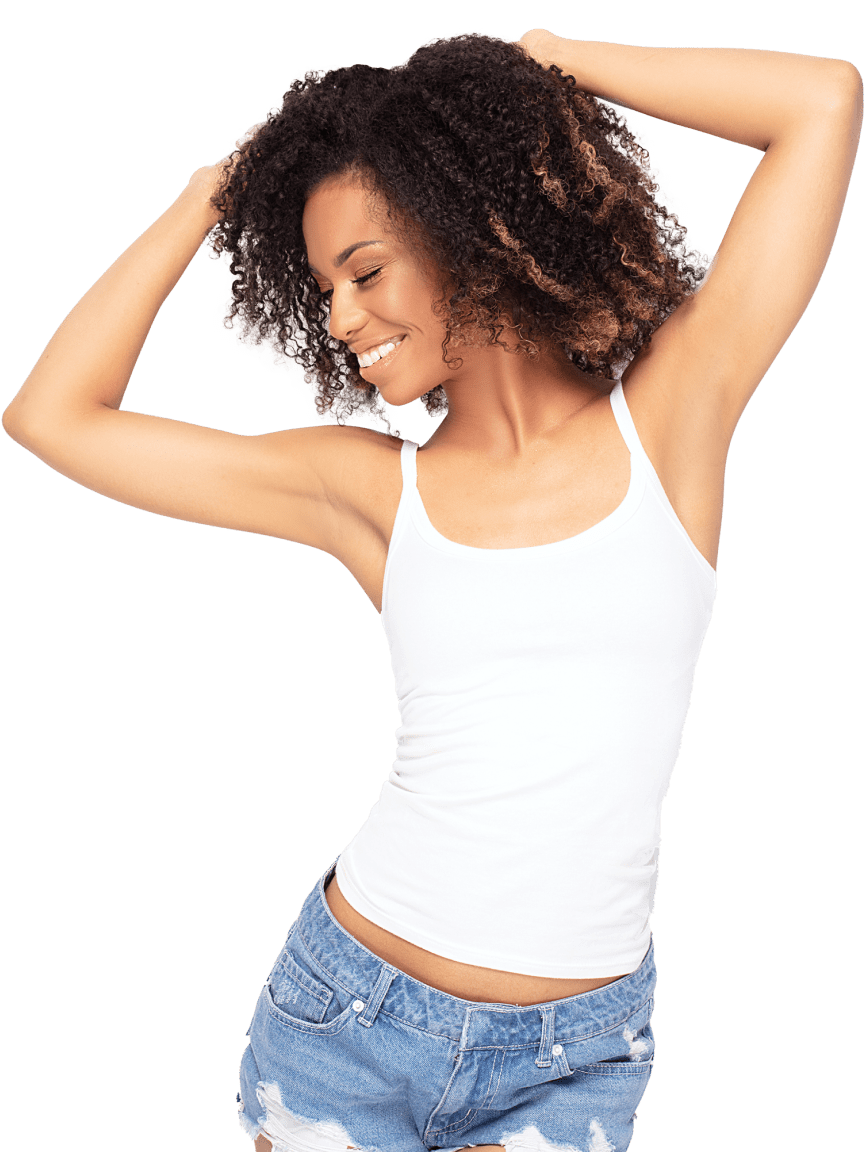 BOOK
604.568.8800
Key Benefits
For Fat Reduction Treatment
Non-surgical and effective fat reduction treatment
High precision, tissue-selective treatments
Minimally invasive and short downtime
Great patient comfort and satisfaction
Intuitive, easy-to-use parameter selection
Impressive line of advanced accessories
Innovative and Cutting-edge Technology With Fotona
A Unique Dual-wavelength, Non-invasive Fat Reduction
Reduce fat and improve skin surface with a laser fat reduction treatment that combines PIANO® and SMOOTH® technology on all areas of the body. Fotana TightSculpting is an all-in-one safe, precise, and non-invasive procedure for maximum comfort and effective results.
Global Aesthetics Industry Award For Best Laser
Fotana is the leading developer of laser technology offering high-quality solutions to fat reduction. Decades of experience has produced a gold standard laser device with an innovative design to target fat, wrinkles, and cellulite for a tighter and smoother appearance.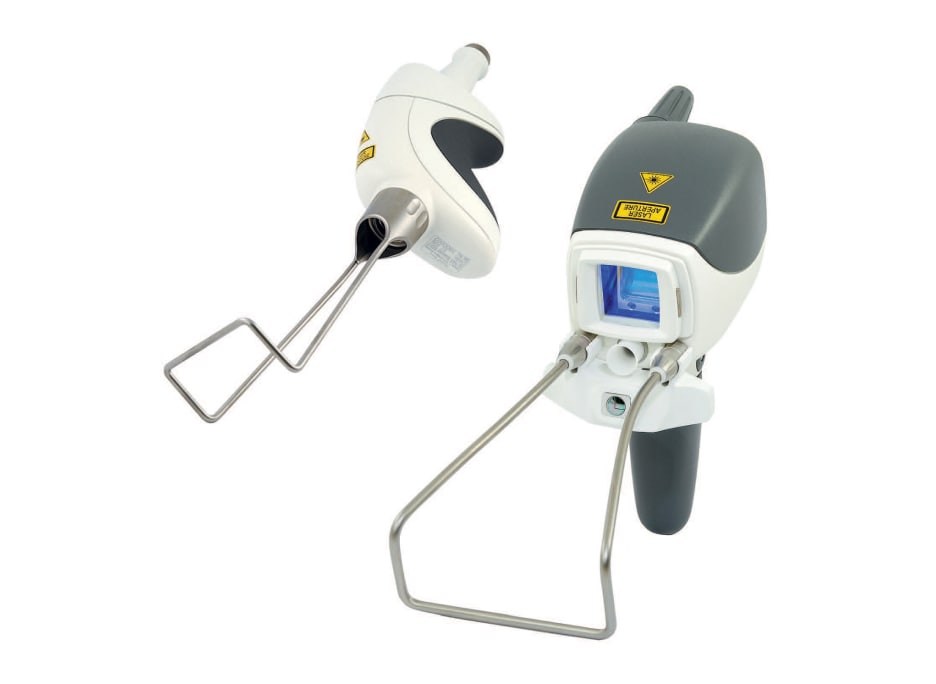 Come In Today
For Consultation.
Do You Have Any Questions About Treatments? Our team will contact you to set up a complimentary consultation.
Call us 604.568.8800
or
Email to Service@OvoMediSpa.com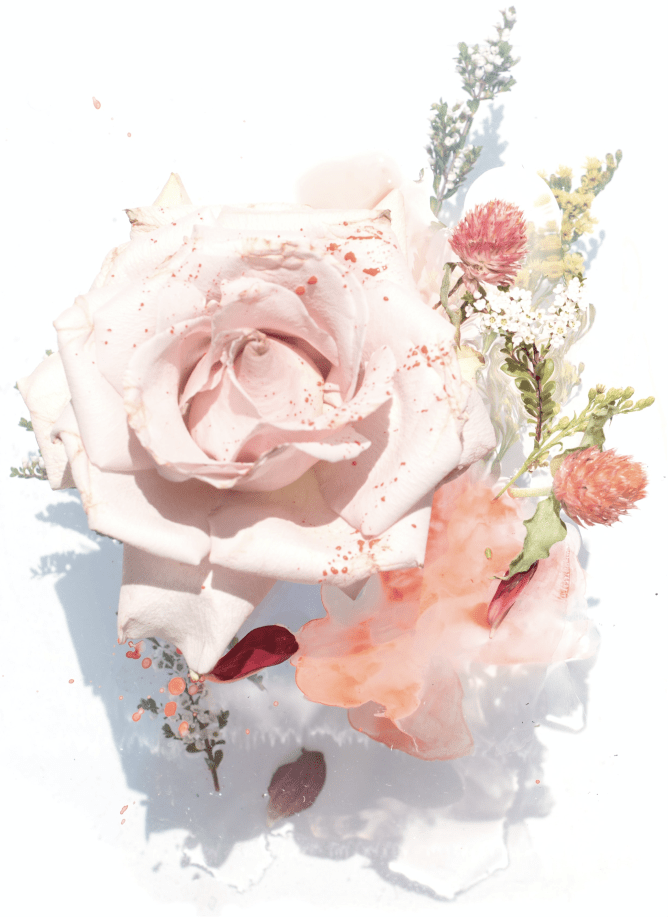 Why Choose OVO Medi Spa
Highly trained professionals & advanced technology
Non-invasive fat reduction treatments are performed by qualified and experienced professionals to ensure no side effects. Trained to safely use laser technology and equipment on all types of skin, laser technicians employ personalized treatments for lasting results with short downtime.
See OVO Treatments
What Our Customers Say About Us
Wonderfully professional crew, this upscale medi spa has some of the best high end equipment to do the job.
The Doctor and techs here really understand the science behind what they are doing to produce results. They take the time to explain and make sure you are very comfortable before and throughout the process. They pay attention to details and take the time to ensure results! The location and set up is really nice as well!! Bright beautiful and clean! I would come again as I trust them and their advice. My friends have come as well for more intense procedures and she even said it is so worth it! Many options to choose from to do what is right for you. Check it out!!!!
Angelena
I found my initial injections with Dr. Kwok to be very reassuring.
He is a physician who takes his time to explain safety procedures. He followed up with me 2 weeks later to make sure that the results met my expectations. I would highly recommend him to anyone looking for a physician who pays attention to details.
Albert
A wonderful experience of talented experienced staff, the highest quality technology
A wonderful experience of talented experienced staff, the highest quality technology — in beautiful point grey neighborhood. Doctor Kwok has vast knowledge, care, and compassion.
Karen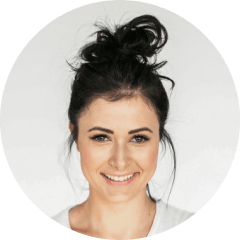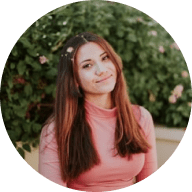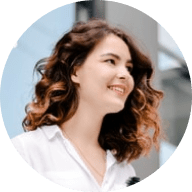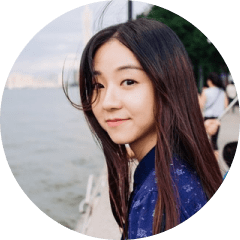 What Are Our Fat Reduction Procedures?
A Fast, Safe, and Effective Non-Invasive Treatment
Fotona TightSculpting is an effective solution to target fat reduction on all body areas. The PIANO® pulse mode uses a concentration of laser energy to heat homogenous tissue safely and quickly to stimulate fat cells. The result is shrinking fat cells with no pain or bruising.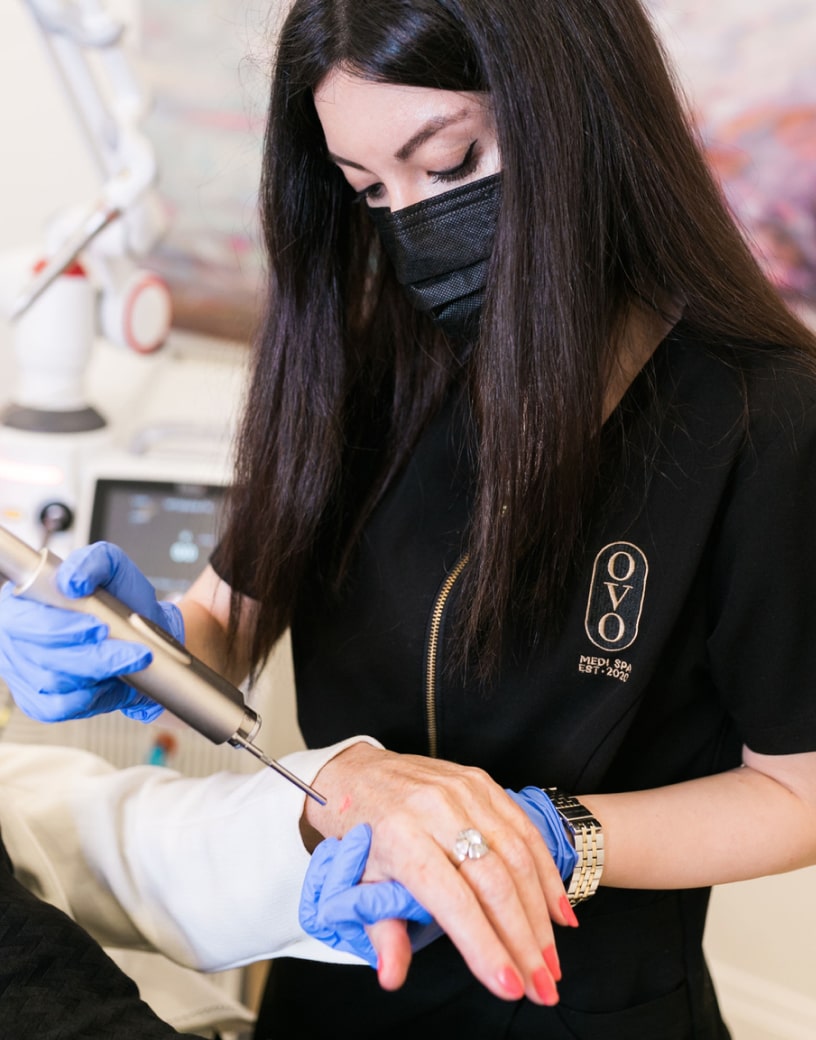 Frequently Asked Questions
Fotona TightSculpting is a popular non-invasive, dual-wavelength laser treatment for skin tightening and sculpting the body. The whole procedure is quick, 100% safe, and highly effective. It is an ideal great alternative to laser lipolysis.
There are 2 steps in this treatment:
Step 1: Using PIANO pulse for fat reduction and deep skin tightening
A unique super long Nd: YAG pulse with a PIANO mode is used for this step. What happens is this device will comfortably, quickly, and rapidly heat the designated tissue homogeneously. Because of the concentrating energy this device provides, it will subcutaneously stimulate the metabolism of fat cells in the body leaving the epidermis unharmed and intact. The PIANO mode extends the pulse durations to the second regime. The result is a full-thickness bulk heating with a synergistic skin tightening effect.
Step 2: Using SMOOTH pulse to improve skin surface laxity
After making sure the fat in the body is reduced, the skin laxity should be improved. The device that will be used in this step is Er: YAG with SMOOTH mode. This device is ideal for skin tightening and it is non-ablative. The intense heat produced by this device stimulates the collagen in the body to remodel and initiates neocollagenesis. The result and effects of this step will greatly improve the elasticity and laxity in the desired treatment areas.
The results of fat reduction will show off immediately after the first treatment. However, the benefits you get by undergoing the fat reduction will continue after the next scheduled treatment. You will see the changes immediately but you still need to attend your next treatments to make the results last.

Fat reduction usually uses a device to eliminate the fat cells in the desired area. The effects are semi-permanent. However, you need to combine it with skin tightening because the skin in that designated area will start to sag without the excess fat cells stretching the skin out.

These two procedures are a required combination to reduce the fat cells in the target area and tighten the skin around it. The results will depend on whether you keep and show up to your appointments. Skin tightening is not a one-time treatment. You will see amazing results after your second treatment and notice the drastic improvement 12 weeks after your second treatment. Because the plumpness will start to subside and you can clearly see the changes in this time.
Fotona Tightsculpting can be used to treat skin in all areas of the body. It is 100% safe, quick, and non-invasive. The most popular areas clients want to undergo Fotona Tightsculpting are the face, arms, legs, necks, and stomach.

Because of the immediate benefits of Fotona Tightsculpting treatment, many people prefer this to Variable Square Pulse (VSP) technology. The device used for this treatment is equipped with high performance and highly effective lasers which are more efficient and accurate. It provides precise clinical outcomes better than VSP. In addition, the Nd: YAG has the ability to penetrate deeply into the skin. Meaning, it can reach and eliminate more fat cells. Usually, in order to reach under the skin deeply, the heat produced by the device should be more. This added heat can damage the skin. But with the Nd: YAG, you won't have to worry about this. The device can penetrate the skin deeply and do its job without damaging the skin because of too much heat produced.
Fotona Laser Skin Treatment offers amazing results and you won't have to undergo surgery to remove the fat in a targeted area. No scabbing or bleeding is needed unlike the traditional fat reduction and skin tightening treatments. It is a non-invasive treatment and 100% safe. You can do this procedure in all parts of the body, all skin types, and skin tones. It has minimal downtime so you won't need to wait for days for recovery. You can resume the activities and tasks you need to do after the procedure.

A laser device is used to do this treatment. It is safe and will not damage your skin. It stimulates and encourages collagen formation for better and tighter skin in the target area. Lastly, the Fotona treatment is quick. One session can last from 20 minutes up to an hour. No need to clear the whole day for this treatment. You can leave and resume your daily routine after the procedure.
Usually, a fat reduction treatment takes time. In addition, you will need downtime before you can resume your normal life. However, if you choose Fotona treatment, you won't have to worry about clearing your schedule.

It is normal to think everyone can undergo a fat reduction treatment and skin tightening treatment. However, non-surgical treatments are not ideal for all types of fat. For non-surgical treatments, the body mass index or BMI should be 30 or less. Anything more than that will need to be surgically removed.

Some examples of health factors are that affect your fit for the procedures are:
Open wounds, lesions, or any signs of wound healing in the target area
Unrepaired abdominal hernia
Pregnancy or if you are breastfeeding
History of immunodeficiency disorders or if you are using any immunosuppressants
History of keloids or coagulation disorders
Impaired skin sensations, neuropathic disorders, or any diabetic neuropathy
Skin sensitivity disorders
An active tan or exposure to artificial tanning devices a week before and after treatment
Moderate to severe visceral fat, loose skin, or cellulite in the targeted treatment area
History of squamous cell carcinoma or melanoma
Currently using anti-inflammatories, antiplatelets, anticoagulants, thrombolytic, or any heavy aspirin more than 81 mg per day.
If you are unsure if fat reduction treatment are for you, consult a doctor.
Generally speaking, the fat reduction treatment procedure is 100% safe. All you need to do is to consult your doctor about which treatment works best for you. Not all treatments are ideal for all people. We highly recommend talking to a professional to help identify the advantages and disadvantages of each non-surgical treatment.

Another thing to keep in mind is your health. Consulting with a professional doctor will greatly help you with this. The doctor will check your medical history and your skin where the target treatment area will be done. If you have an open wound or a wound healing in this area, the doctor will not push for the treatment. If you are pregnant or still breastfeeding, the doctor will advise you against undergoing any kind of treatment because it can affect your baby and the milk you are feeding them with.

To check if you can undergo fat reduction treatment, we highly recommend talking to a doctor. This is the safest and fastest way to know if you can undergo these treatments.
The results of Fotona Tightsculpting are permanent in a sense. In Step 1, the Nd: YAG with a PIANO mode eliminates the fat cells in the targeted area. In this step, the skin is also tightened without damaging skin. In Step 2, the skin surface laxity will be improved.

What happens during step 1 is the fat cells are eliminated causing the skin to sag. But because of the device used for this step, the skin will be tightened without causing the skin to be damaged. Damaging the skin because of too much heat is common but with Fotona treatment, you won't have to worry about this.

Some patients can see the results instantly. However, this will depend on the individual. Some patients can immediately see and feel the fat reduction in the targeted area. In addition, depending on your desired results, you might be required to undergo multiple treatments. Consult the doctor for a personalized treatment plan.
The number of sessions required for fat reduction will vary depending on several factors, such as the desired results, the problems you are trying to solve, and your body's capability to produce collagen. It is best to talk to your professional doctor about it. A professional will assess and check how many treatments you need in order to achieve your desired results.

When talking to the doctor, you need to be direct and clear with your intention. If you have skin problems like keloids or wounds in your target treatment area, you need to let the doctor know. These factors can affect your treatments.

Most clients with significant and several problems with sagging skin might need at least 6 treatments spaced four to six weeks apart to make sure it will not be too much for your body. You can see and feel optimum results with this duration and spacing if you have significant skin sagging problems.
There is no need for downtime for Fotona treatments. You can resume your daily routine after the procedure. It is a non-invasive and 100% safe laser treatment. You won't even have to clear your schedule for the whole day. It only takes between 20 minutes to an hour depending on your desired results and how big the treatment area is.

Each person has different reactions to this treatment. Some may expect no discomfort up to minimal during the Fotona treatment. After the treatment, you might experience redness on the treatment area and minor swelling. Don't worry, it will diminish after a few hours up to a day at most. Some might also encounter changes in skin color. This is only temporary. The non-ablative laser can cause the treatment area to darken compared to the skin color before the treatment.

In the worst case scenario, non-ablative laser treatment like Fotona can cause an infection like a flare-up of the herpes virus. This is not always the case. But it is still good to know that there is a possibility of infection if you do not properly look after your body after the treatment.
The cost for every Fotona treatment or the whole treatment you will need will depend on the size and number of areas you need to be treated. The larger the area, the more it will be. The same goes for the number of areas that need to be treated. To know the exact amount you need to achieve your desired results, it is best to talk to your trusted and experienced doctor. This way, they can let you know how many treatments you will need and how much it will take. You can also ask questions if you have any. Your doctor should be able to answer all your questions properly making you feel more comfortable during the treatment.

In order to see and feel the optimum results, you usually need at least 3 treatments up to 6. This is when the collagen building and skin tightening will be more visible and in full effect.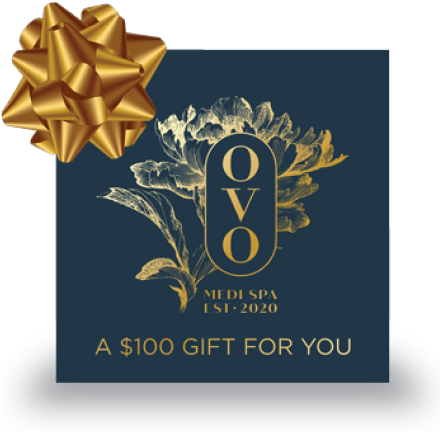 Introductory Offer
Receive $100 towards your first treatment at Ovo Medi Spa.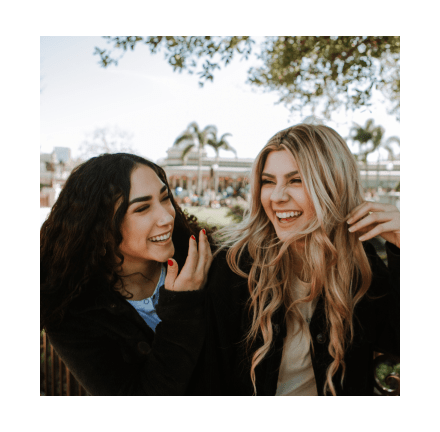 Better With A Friend
Receive 25% OFF for both you and your friend when you bring a friend in for the same treatment.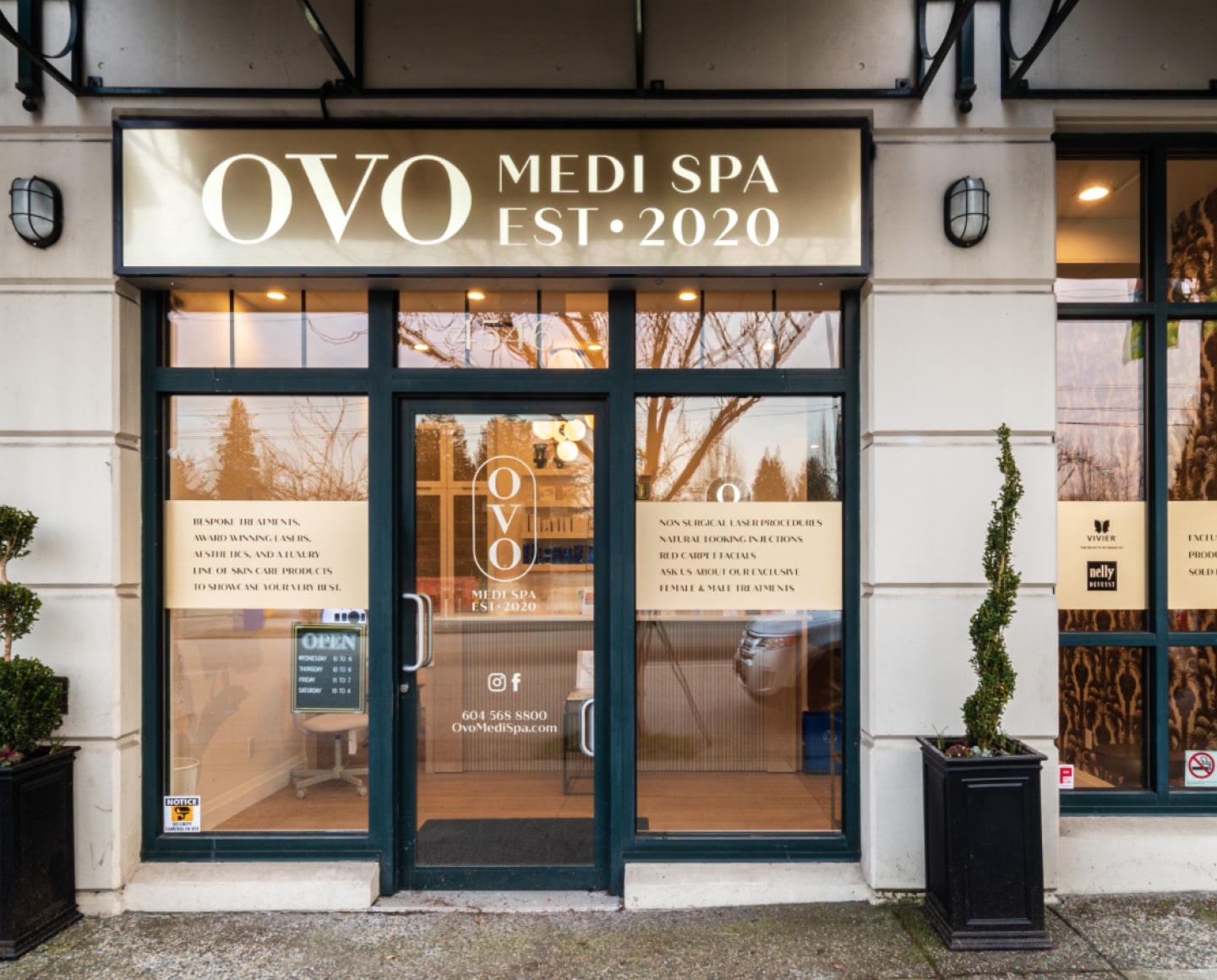 Come In Today
For Consultation.
Do You Have Any Questions About Treatments? Our team will contact you to set up a complimentary consultation.
Call us 604.568.8800
or
Email to Service@OvoMediSpa.com